Specifications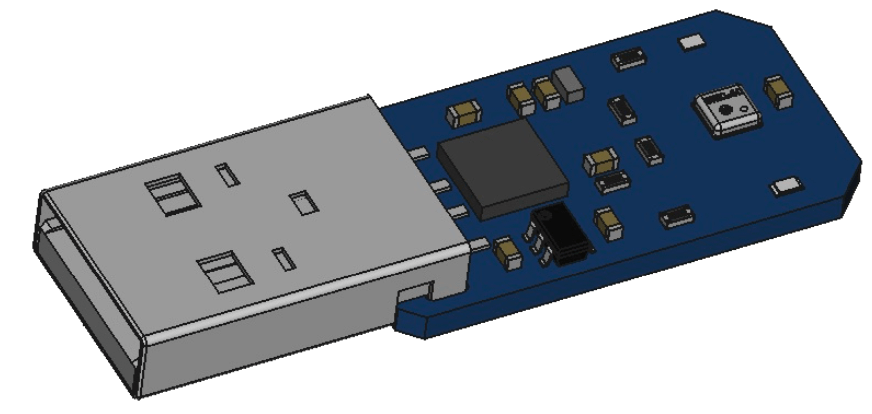 Specifications¶
Output format: JSON, CSV or Human readable
Host compatibility: Linux, MacOS, Windows and Android systems (driver integrated in most OS)
Data reporting rate: configurable between 3 seconds and 1 hour
Operating range: -40 ‒ +85 °C, 10‒90 %r.H., 300‒1100 hPa
IAQ Range: 0-500.
Sensor-to-sensor IAQ deviation: ±15% (1)
Temperature resolution: 0.01 °C
Absolute temperature accuracy @25 °C: ±0.5 °C (2)
Humidity accuracy tolerance: ±3% r.H.
Humidity resolution: 0.008% r.H
Dimensions: 42x14.5x5.4 mm
Weight: 3.5 g

Power input: 5V from USB port, 25 mA
Output data points:
Estimated Ambient Temperature [°C]
Relative Humidity [% RH]
Sensor raw resistance [Ω]
Atmospheric pressure [hPa]
Air Quality Index (IAQ) [0-500]
IAQ accuracy [0-3]
Equivalent CO2 ("eCO2") [p.p.m.]
Equivalent "breathVOC"
Dimensions¶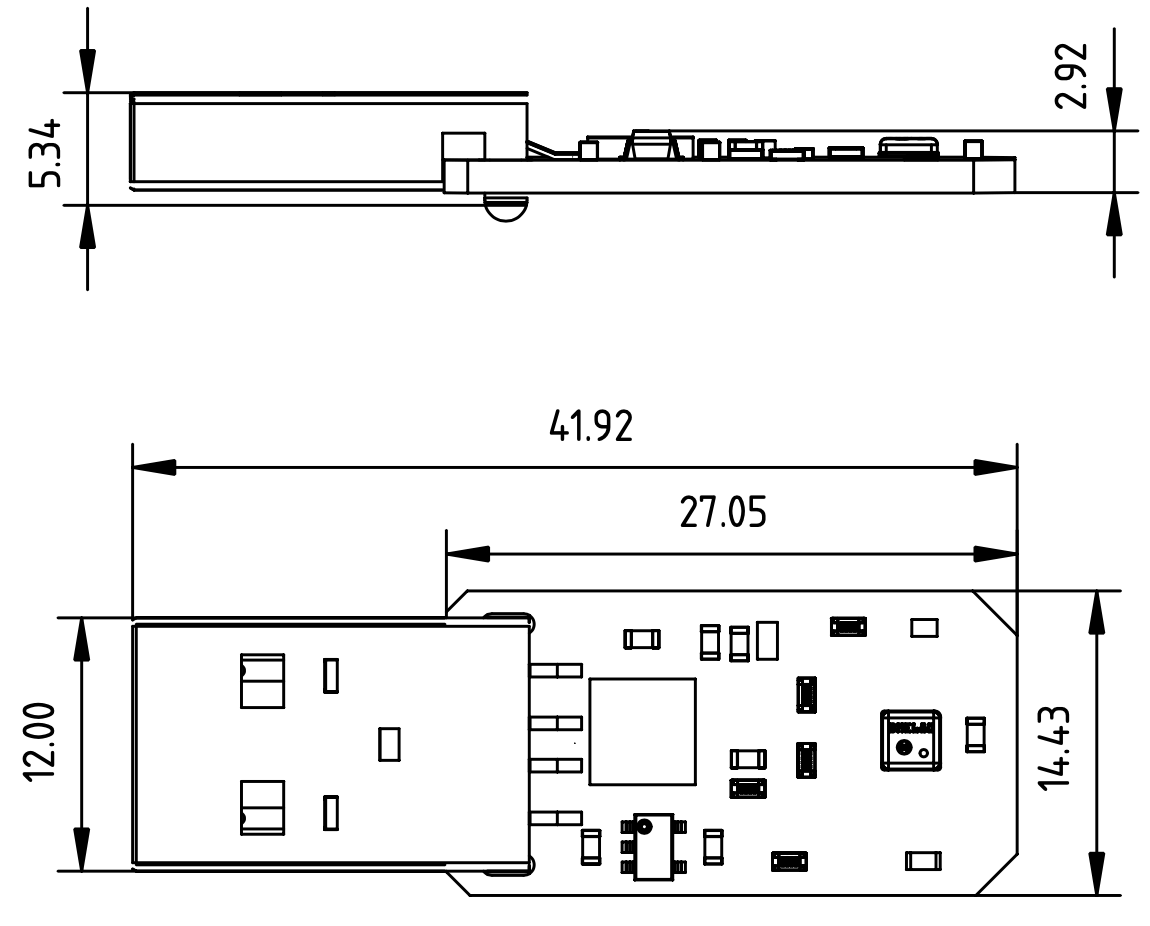 uThing::VOC rev.2 dimensions [mm]
Notes¶
(1) Note from the BME680 documentation: Indoor-air-quality (IAQ) gives an indication of the relative change in ambient TVOCs detected by BME680. The IAQ scale ranges from 0 (clean air) to 500 (heavily polluted air). During operation, algorithms automatically calibrate and adapt themselves to the typical environments where the sensor is operated (e.g., home, workplace, inside a car, etc.).This automatic background calibration ensures that users experience consistent IAQ performance. The calibration process considers the recent measurement history (typ. up to four days) to ensure that IAQ=25 corresponds to typical good air and IAQ=250 indicates typical polluted air.
(2) Please note that this is the BME680 accuracy. As the board will be connected to a USB port, the PCB temperature could rise due to the heat transferred from the host device, and therefore it will be an offset between the ambient temperature and the temperature seen by the BME680. The uThing::VOC was calibrated connected to an external 4-port USB hub.